About Shopping Agent Service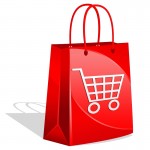 We act as the shopping agent to order an item from online store or Pokemon Center Osaka and ship it out to your destination.
We will help you purchase at the online store or Pokemon center Osaka that does not ship a product overseas.
・An item that you purchased can be stored in our warehouse up to 1 months.
・We will dispatch your combined items as small as possible and it ship out.
・We will communicate with a store on your behalf.
・We accept PayPal and pay the amount to a seller with Japanese Yen.
・For a request during business hours, we'll try to purchase within 1 hours after we receive a payment.
・For a request outside business hours, It takes an average within 24 hours to purchase a requested item after we receive a request.
Our business hour: Mon-Sat 10:00-18:30 (JST)
Closed: Sunday
 Shopping agent service process
---
1. Register to Pokemon Collection From Japan shopping/auction agent service.                         
2. Find an item you want to purchase from online store or Pokemon Center Osaka.                  
3. Tell us what you want to buy via order form.                                                                              
4. We will send you the quotation.                                                                                                   
5. Deposit an amount to purchase through PayPal or bank wire (1st payment).                                                
6. We will purchase the items on the online store or Pokemon Center Osaka instead of you as soon as we confirmed your deposit. / If the item is sold out, your money is kept as deposit on our service or you get a refund.                                                                                                 
7. The item will be inspected when it is delivered at Pokemon Collection From Japan, and be stored in our warehouse up to 1 months.                                                                                       
8. Send a shipping request whenever you need to. And send a payment to ship through  PayPal (2nd payment).                                                                                                                      
9. All items will be re-packed and shipped out to you in few days.                                               
10. You will receive the item that you request.        
Payment
---
We will send you 2 different invoices.
1st invoice (Item total + Domestic shipping + Our Service fee + Other fees)
2nd invoice (International shipping fee + Other fees)
*2nd invoice will be sent to you after receiving shipping request.
*All items will be shipped out immediately after we confirm the 2nd invoice payment.
Payment Method
---
Acceptable methods of payment is PayPal and *bank wire for Auction Service.
Payment Currency is Japanese Yen ONLY.
We can take any funding sources through PayPal except for eCheck.
*If payment is 100,000 yen or more, please send money through bank wire via such as TransferWise.
Exchange Rate
---
We charge you Japanese Yen directly to your PayPal.
PayPal will charge you your local currency. They use their own exchange rate.
PayPal charge you 2.5% of exchange fee.



Cancellation
---
We do not take any cancellations once we ordered or purchased items. We just purchase items on your behalf.
We don't guarantee product satisfactions. If we purchased wrong items, we will guarantee 100% and refund you.
Return/Refund
---
We will not refund any money even if the items are false or broken. However, you will get a refund in following case.
・If the seller accepts a return
・If the seller accepts a refund
・If post office accepts a claim for compensation
*We cannot guarantee conditions of items and We are not responsible for it.
*If a problem arises, we'll try to solve the problems as a your agent (middleman). But it does not provide any guarantees.
 Our shopping agent service fee (Per order)
| From | shopping service fee |
| --- | --- |
| Online store | 500 yen + 15% |
| Pokemon Center Osaka | 1,000 yen + 15% |
*Shopping agent service fee is charged per order, not per item. So, if you request multiple items from a single store, you pay only one service cost. But if you choose items from multiple stores, you pay a separate cost for each store.
 Other fee
---

Payment Handling 4.1%+40 yen)
We will charge Payment Handling (4.1%+40 yen) each time you are paying with PayPal.
*Please check this PayPal Fee Calculator
What's Payment Handling?
We are buying your items on your behalf and we have to pay actual amount to a seller.
For example, you want to buy something at 10,000 yen from a store. Of course we have to pay same amount of money 10,000 yen to the store without any deduction. If you can pay 10,000 Yen in cash to us, there would not be deduction.
But payment from you is by PayPal. They take certain percentage of fee by deducting from the payment.If you send 10,000 yen by these online payment companies, we only receive about 9,650 yen and we cannot pay to a real store.
You need to add 3.9%+40 yen on the total to make up for the difference.

Domestic Shipping from the store
It is range from 0 to 1500 yen range. It really depends which carrier the seller use, weight, measurement or where the store is located. We only charge you actual amount we had to pay. Please understand we choose shipping method by our judgement if the seller give us shipping options. We choose most safety and reasonable method based on our experience.

Bank Wire Fee
We charge fixed 250 yen per transfer, if store's payment method is only bank wire. If we can send money for multiple items to single store at one time, you just pay 250 yen for every orders from a same store of course.
Consumption Tax (10%) 
We charge you Consumption Tax (10%)
Tax or Duty in your country (If needed)
The customer has to take responsibility for import duty or taxes in your country. Please check your local customs office BEFORE you order.
We emphasise that you as the "Importer" are legally responsible for the accurate declaration of the goods and their value for assessment of tax and duty in the importing country. So although the Merchant may produce a commercial invoice, you are legally responsible for the information on the customs declaration and for any customs duties and taxes that may be due. This means that if you purchase goods from these Merchants, and the declaration is found to be false or misleading, you may be liable for financial penalties or even criminal prosecution and having your goods confiscated by Customs. We are not responsible for any mis-statements of duty or tax, whether by you or the Merchant.
 ex.) case 1 
---
US customer purchase 1 box of Pokemon card and 2 plush dolls from an Online store
Shoppig Cost
 box of Pokemon card 2,500 yen x 1 (including tax)
2,500 yen
plush doll x 2
2,000 yen
 Domestic Shipping from the seller
500 yen
 Bank Wire
Free
 Shopping Cost Total
5,000 yen
Our Service Fee 
 1,175 yen (500 yen + 4,500 yen X 15%)
 Sub Total
 6,175 yen
 Payment Handling (4.1%+40 yen)
 281 yen (6,175 yen X 3.9%+40 yen)
 1st payment total
 6,456 yen
| | |
| --- | --- |
| International Shipping (Registered SAL) | 1,090 yen |
| Payment Handling (3.9%+40 yen) | 83 yen |
| 2nd payment total | 1,173 yen |
 ex.) Case 2
---
European customer purchase 1 box of Pokemon card and 2 plush dolls from Pokemon Center Osaka
Shoppig Cost
 box of Pokemon card 2,500 yen x 1 (including tax)
3,240 yen
plush doll x 2
2,000 yen
 Domestic Shipping from the seller
Free
 Bank Wire
Free
 Shopping Cost Total
5,659 yen
Our Service Fee 
 1,786 yen (1,500 yen + 5,240 yen X 15%)
 Sub Total
 7,026 yen
 Payment Handling (4.1%+40 yen)
 314 yen (7,508 yen X 3.9%+40 yen)
 1st payment total
 7,340 yen
| | |
| --- | --- |
| International Shipping (EMS) | 2,200 yen |
| Payment Handling (3.9%+40 yen) | 126 yen |
| 2nd payment total | 2,326 yen |