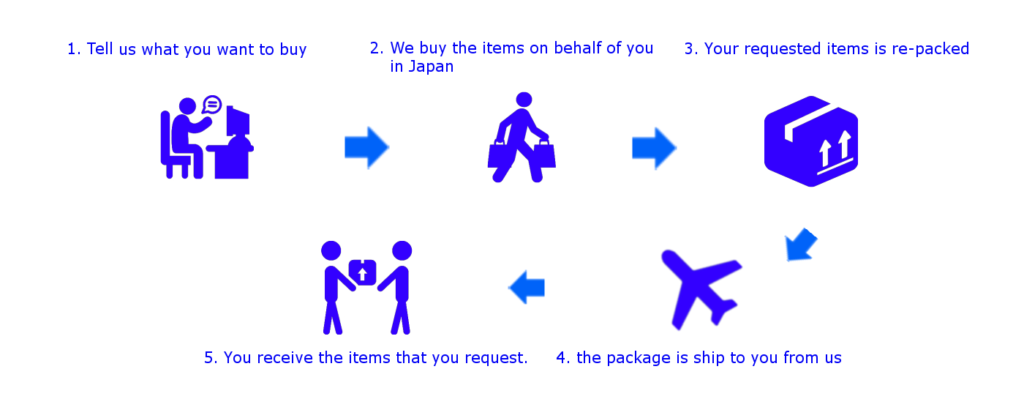 1. Register to Pokemon Collection From Japan shopping/auction agent service.
   Find an item you want to purchase. Tell us what you want to buy.

2. You will receive a quotation and make a 1st payment through PayPal.
3. Your requested items will be shipped when you make a 2nd payment.
We will combine shipping so you can save the cost.
For more details, please check the following.
– Shopping agent service
– Auction & Mercari agent service
Shopping/Auction agent service is a Member Service